Black American Market Celebrates First Anniversary with Ribbon Cutting Ceremony
WOODBRIDGE, Virginia - The Black American Market (B.A.M.) celebrated its one-year anniversary in a grand style with a festive ribbon-cutting ceremony hosted by the Virginia Black Chamber of Commerce. This significant milestone, marked on October 29th, 2023, underscores the market's successful venture in promoting and supporting black businesses in Virginia.
Dignitaries, including Prince William County Neabsco Board of Supervisor Victor Angry graced the event. His presence at the event emphasized the local government's support for black-owned businesses in the area.
The Black American Market, located inside Potomac Mills, has quickly become a cornerstone for black entrepreneurship since its inception. This anniversary marks a year of resilience, innovation, and community development despite the challenges faced by the pandemic.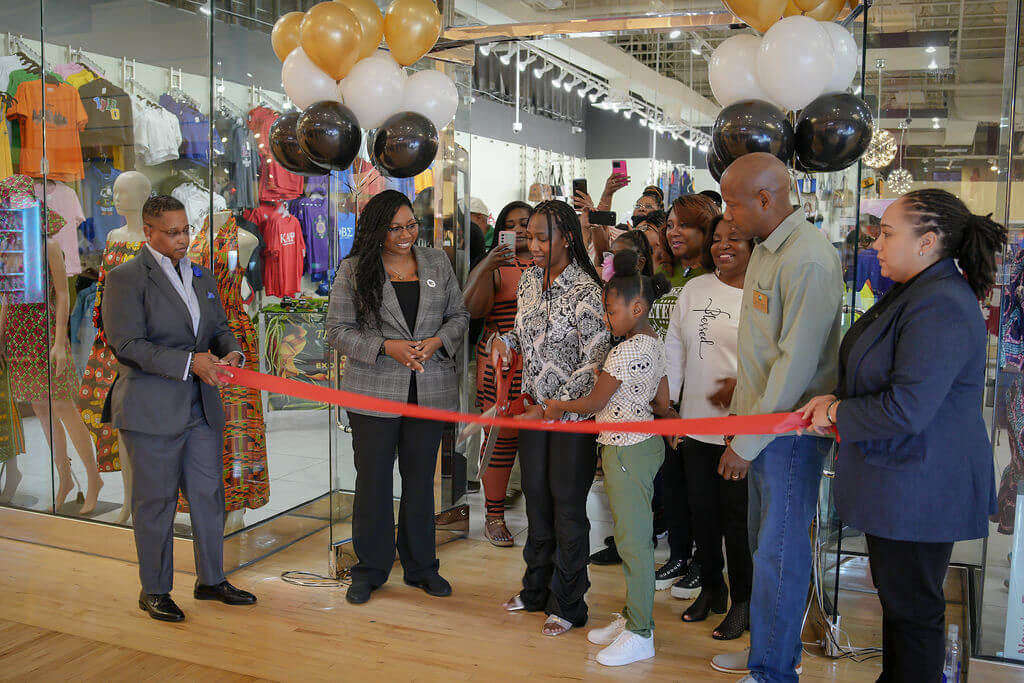 The celebration attracted a diverse crowd, with several Virginia Black Chamber of Commerce Members joining the celebration and businesses coming from as far as California to partake in the momentous occasion. Community members and leaders joined the celebration, honoring the market's contribution to the local economy. "We are honored to share in this day! To many more years of success," said Ernisha Hall, President & CEO of the Virginia Black Chamber of Commerce, commemorating the event.
The anniversary event served not only as a celebration of the past year's achievements by B.A.M. owner Mariah Bailey but also as a reaffirmation of the market's commitment to revolutionizing black business. It was a day filled with joy, hope, and anticipation for the future.
As we look forward to the coming year, the Black American Market continues to be a beacon for black-owned businesses. Their journey of fostering a thriving environment for these businesses is just beginning, and the community eagerly anticipates the continued growth and success of the market.
The Black American Market's one-year anniversary is not just a celebration of a single establishment but a triumph for the entire black business community. As B.A.M. enters its second year, it is a testament to Virginia's resilience, creativity, and spirit of black entrepreneurship in Virginia.